World of Learning

Summit 2024
Come meet Frog at Stand H40
The World of Learning Summit is a two-day event that brings together leading experts, brands and professionals from the L&D community under one-roof.
Taking place at Olympia London, the World of Learning Summit is an unrivalled opportunity for L&D professionals to learn, discover, interact, and network. The carefully curated conference programme offers delegates the opportunity to hear from thought-leaders from the L&D community, in an informative yet informal setting.

Frog will be exhibiting and presenting seminar at the World of learning Summit - we are looking forward to meeting you there!
SEMINAR
Exploring the Transactional or Transformational LMS Strategy... Which camp are you in?
Date Wednesday 31st January
Time 11:15 – 12:15
Location Seminar Theatre 3
With your LMS being central to business growth, aligning your LMS with your company goals is not just strategic but essential for staff development and retention.
Join us for a thought-provoking webinar where we'll cover the importance of understanding organisational goals, culture, and system requirements and explore how planning, setting milestones and measuring impact are key.
We will aim to answer 3 key questions:
Thinking beyond learning and development, how does your LMS fit with your overall organisational strategy for growth?

What practical strategies can you utilise to foster employee engagement throughout the LMS journey and beyond?

One size does not fit all in the LMS landscape, so how can we understand the unique needs and learning preferences of our employees for a successful LMS implementation?
---
PRESENTED BY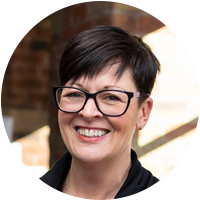 lucy Evans, Chief Customer Officer | Frog Education
As Chief Customer Officer at Frog, it is Lucy's job to ensure clients feel an important part of the Frog family. Her role aligns with Frog's ethos to work with clients in a partnership, providing them with the right tools and the best expertise to deliver a training and development programme. Lucy ensures that businesses are aware of transferrable working-practices that underpin the education sector and provide the foundations for successful training functions.
Find out more and register to attend using the links below...

Who is attending from Frog

Lucy Evans
Chief Customer Officer

Graham Quince
Solutions Architect

Tracy Rauch
Service Operations Manager